Move from scattered insights and ideas to a single, easily-searchable repository. Spread institutional knowledge and take greater collective action on data and insights.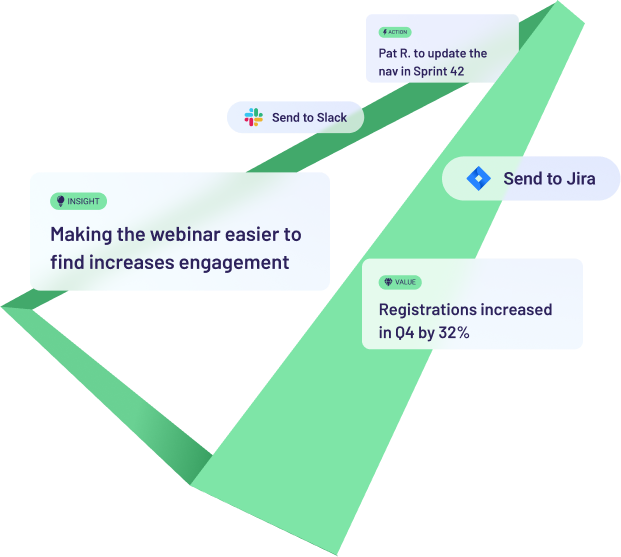 Easy
Moving from data & insights to action & value has never been easier.
Reliable
Secure, scalable, high performance AWS Infrastructure.
Collaborative
Knowledge sharing across teams is good for both business and morale.
Integrated
Seamlessly connected into common apps & workflows.
Problem
General productivity platforms serve a purpose, but miss the mark when being used for knowledge bases. Clutter gets in the way, adoption suffers and little action on data and insights is taken.
Solution
Combine AI-powered search, internally-vetted insights, third-party integrations and a laser focus on ease of use - now we've got a knowledge base that can drive and sustain action across the enterprise.
"Datatinga™ has helped us organize and use our hard-earned knowledge."
Malaysia Joseph, Amplify Education
"Sharing insights you've learned through testing, analytics and other forms of research is the key to unlocking faster growth."
Alex Birkett, Omniscient Digital